Reviews and Comparisons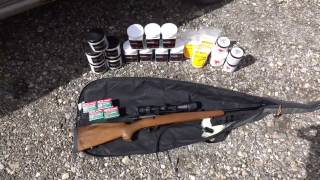 Tannerite vs Shockwave vs Sureshot vs Thundershot vs kaboom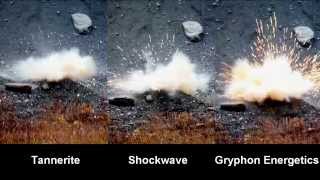 Tannerite vs Shockwave vs Gryphon Energetics, part 1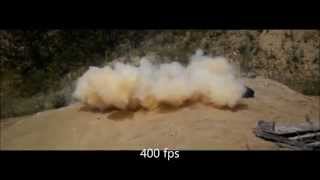 Sure Shot vs Tannerite vs Thundershot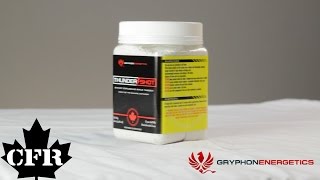 Gryphon Energetics Binary Exploding Targets
Tannerite vs Shockwave vs Sureshot vs Thundershot vs kaboom

Comparing every exploding target on the market at the time of filming. Using 10 gauge steel plates, we can observe the relative deflection caused by each target and determine how much energy each product releases relative to the others. This provides a way of comparing the products' relative loudness, and although not perfect, the results did match the subjective sensation of loudness and felt blast wave from all the targets.

Tannerite vs Shockwave vs Gryphon Energetics, part 1

In this video I compare the three brands of exploding target available for sale in Canada right now. The video and audio pretty much speak for themselves, and Gryphon Energetics edges out its competitors in terms of loudness an the size of the explosion. All things considered, all the brands are reliable and produce very entertaining results. As shot indicators, they will do an equally good job. All brands can be set off at 50m by a .44 magnum rifle loaded with factory 240 grain rounds. With smaller amounts, target practice in the 15-20m range is loads of fun and less expensive than blowing a $10 jar each shot. Shockwave edged out Tannerite for noise, and Gryphon Energetics really trumps both. However, Tannerite produces much less flash, and in another test, Tannerite did NOT ignite a vaporized jar of gasoline while Gryphon Energetics did. Therefore, Tannerite is a better choice for dry conditions as the risk of igniting dry grass, leaves or twigs is reduced. I'll perform a test for this using the other brands in the future. If you're shooting in dry conditions, Tannerite comes out on top. For sheer loudness, Gryphon energetics takes it with a deeper, louder boom. Shockwave provides a balance between the two - fireball size and duration is less than Gryphon, but the explosion is noticeably louder than Tannerite. Overall, these targets are great for making shooting more fun. PLEASE ENJOY THESE TARGETS RESPONSIBLY, OR WE'LL LOSE THEM!!!

Sure Shot vs Tannerite vs Thundershot

This 6 minute video took about 7 hours to shoot and produce. I try to keep these things short and to the point. Summary: Thundershot is easier to mix, has a more target-friendly package, and has a bigger boom. Given equal pricing, it's the explosive target that Canadians should pick.

Gryphon Energetics Binary Exploding Targets

Gryphon Energetics Binary exploding targets are a ton (1 lbs) of fun! If you're looking to kick things up, take a look at these binary targets made in Canada.
Customer-Produced Fun Videos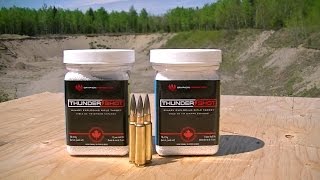 Gryphon Energetics Thundershot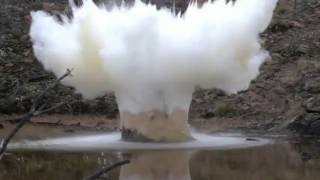 1 lb Thundershot target in a pond filmed at 1000fps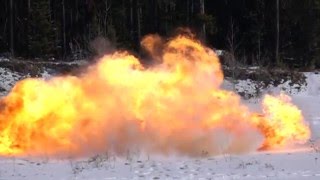 Thundershot Exploding Targets filmed at 1000fps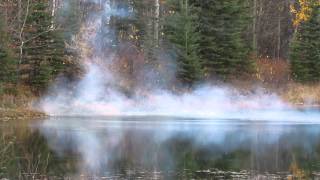 Gryphon Energetics binary target vs/plywood and water
Gryphon Energetics Thundershot

A compilation of shooting Gryphon Energetics Thundershot. Great binary target made in Canada.

1 lb Thundershot target in a pond filmed at 1000fps

Even slowed down 80 times this explosion is over and done with in no time flat. It always amazes me just how quickly this phenomenon occurs, and I never get tired of filming explosions in slow motion. There is always something new to see in every shot. Rewind and re-watch the moment of the explosion, there is a lot going on in the background on both sides with the grasses, plants and the moisture from the rain as well as the water's surface. For anyone who has watched the documentary "Trinity and beyond", this will no doubt remind you of shot "baker".

Thundershot Exploding Targets filmed at 1000fps

Slowing explosions down 40 times with a Sony RX10-ii high speed camera. Most shots are taken at 960 or 1000fps with the exception of the wooden dummy exploding, which was shot at 480fps. Everything is played back at 25fps. Gryphon Energetics was kind enough to send me some targets to film more high speed footage with. Thanks Andrew! Note the shot with what appears to be a bouncing gas cloud at 0:53... The shock wave is reflected off the ground, causing the gas cloud to "jump" up and down.

Gryphon Energetics binary target vs/plywood and water

Gryphon binary target vs/plywood and water
2015 THUNDERSHOT® Long Range Challenge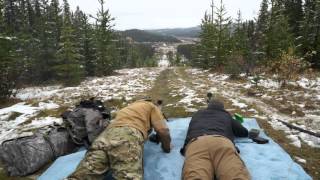 ThunderShot Long Range Challenge 2015 938 yards 6mm Crusader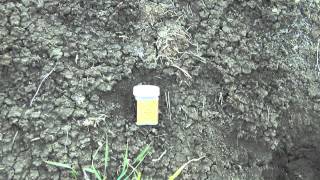 Gryphon Thundershot Long Range Challenge 260 Ackley Improved 770 yards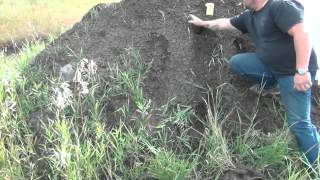 Gryphon Thundershot Long Range Challenge 6.5x284 770 yards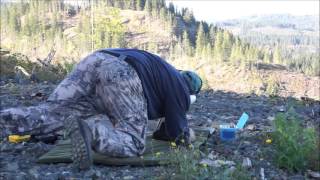 Gryphon Energetics Thundershot Long Range Challenge
ThunderShot Long Range Challenge 2015 938 yards 6mm Crusader

ThunderShot Long Range Challenge 2015 Gryphons Energetics and ThunderShot C4pyro 6mm crusader Spartan Precision

Gryphon Thundershot Long Range Challenge 260 Ackley Improved 770 yards

Anderson Arms 260 Ackley Improved

Gryphon Thundershot Long Range Challenge 6.5x284 770 yards

Anderson Arms 6.5x284 140gr - 3100fps

Gryphon Energetics Thundershot Long Range Challenge

Gryphon Energetics Long Range Challenge 837 Yards 7mm-300win